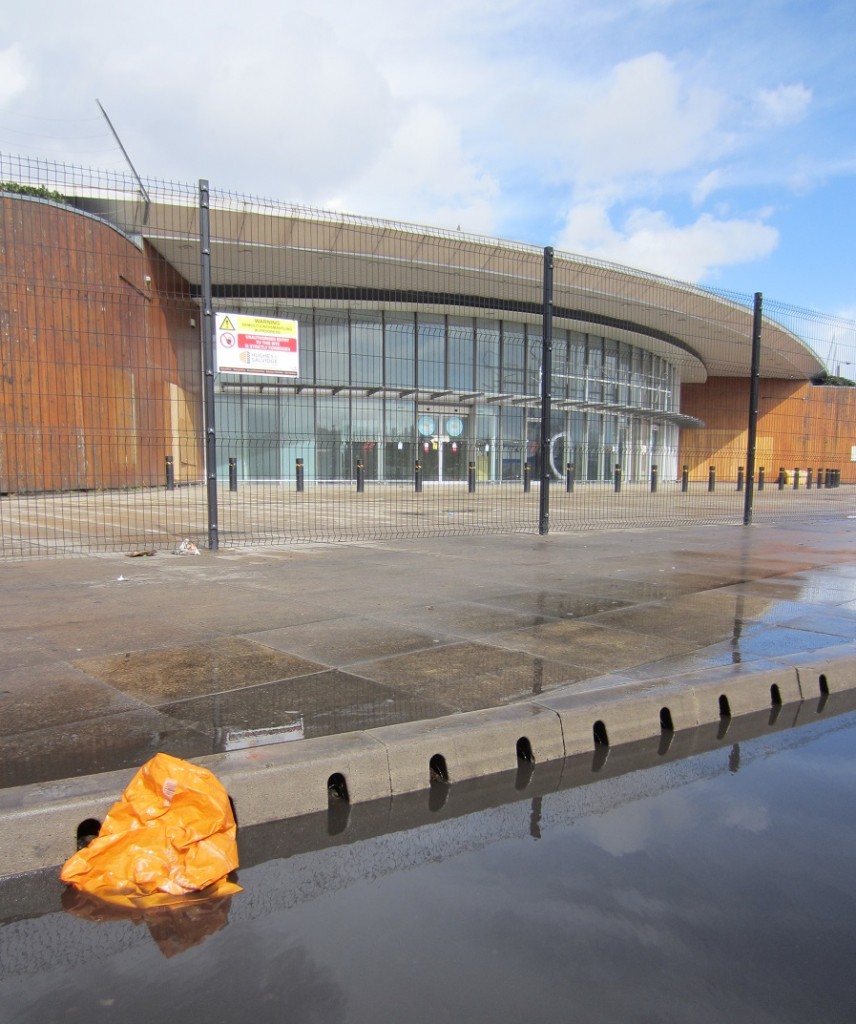 Sainsbury's forward-thinking eco-store was built in Greenwich in 2000 and has won many accolades – RIBA Journal Sustainability Award Winner, RIBA Regional Award Winner, Design Museum's Design Sense Award, and shortlisted for the Stirling Prize. When it opened, it scored the highest achievable environmental rating for a retail building and was the first store to be awarded an 'excellent' BREEAM rating too. In 2014 it was selected as one of the '100 Buildings for 100 Years' by The Twentieth Century Society.
Sadly, less than two years later, the building is being demolished.
Sainsbury's outgrew the building and, learning from its pioneering store, went on to build an ecologically-sound, energy-saving building up the road. The store and the site were sold to Ikea, who intend to replace it with a much larger building. In spite of widespread local opposition, Ikea were given permission to build a store in an already seriously congested area of south east London. Greenwich's Labour-majority council approved the deal, regardless of objections by local councillors, both Labour and Conservative, and the public.
It would seem that in a world where we are continually trying to think of our children's future by reducing greenhouse gases and traffic pollution, Greenwich Council would think twice about permitting the destruction of such an eco-friendly building and opening their arms to Ikea and its associated traffic nightmare. Greenwich is after all a thriving urban community, not an out-of-town retail park.
While The Twentieth Century Society were dishing out their award, Greenwich Council was plotting the building's demise. An attempt to have the building listed was rejected by the Secretary of State for Culture, Sajid Javid, and English Heritage, who questioned its architectural importance. Sadly, its designer Paul Hinkin, latterly of Chetwoods Architects, died soon after the decision in the full knowledge that his pioneering retail building would be demolished.
From the moment Sainsbury's Greenwich opened its doors, local shoppers were joined by architectural students, parties of Japanese tourists and alternative technology aficionados in admiring the finer points of the building. Now all we have to admire is a growing pile of rubble at the rear of the store, slowing making its way to the façade which will be demolished this weekend.
What a great message to send out to the world about our environmental credentials.
Shame on you all!