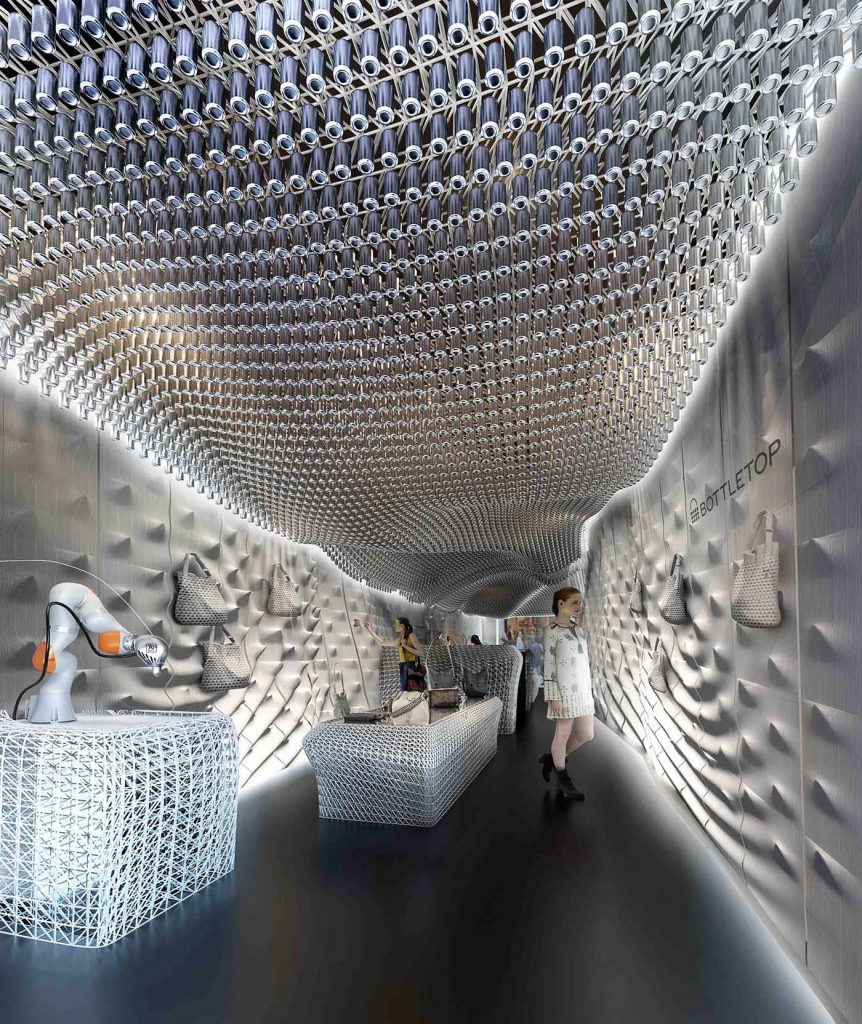 This is awesome! Two of my favourite things in one place…. robots and recycling!
AI Build and Bottletop will be creating a new store interior on Regent Street over the next couple of months. Bottletop is a luxury fashion brand, but I'm more interested in the interior than the handbags. Designed by Krause Achitects, it will be entirely 3D printed using Kuka robots and Reflow filament made from recycled plastic waste – all in line with Bottletop's sustainable values.
Worth braving the West End Christmas crowds for a cheeky peek, I think!