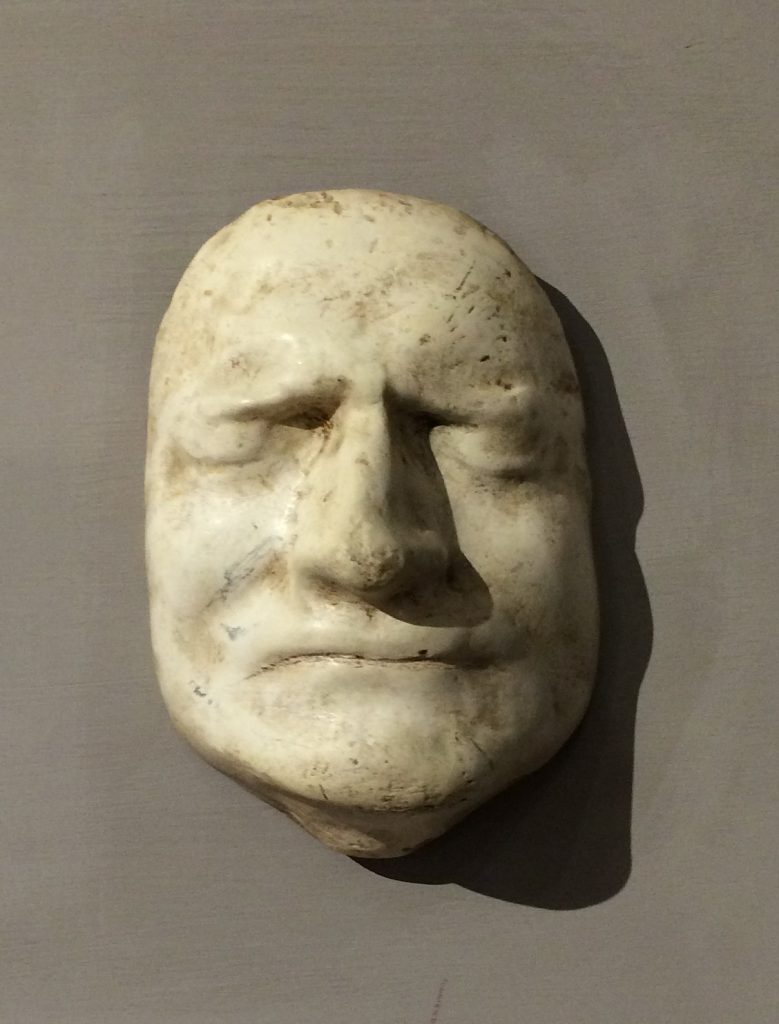 I recently found myself in Grantham with a few hours to kill, so true to form I sought out the nearest museum…
Sadly, Grantham Museum has been hit by funding cuts and this is reflected in the quality of some of the displays. Not all, though. There are some imaginative arrangements going on here, but the display boards invariable sport a spattering of typos and, more heinous from my point of view, bad quality, pixelated images!
It's a small affair, slightly minimalist in layout, but covering the main points of interest from these here parts – Barnes Wallis and the Dambusters, transport links, D-Day landings and Thatcher, the Milk-Snatcher. But most interesting as far as I'm concerned is the small exhibit dedicated to Isaac Newton.
I hadn't realised Newton hailed from Grantham – perhaps he's been overshadowed by a more invidious inhabitant – but soon got an inkling with the Newton Shopping Centre and sign posts pointing to the Isaac Newton School. Newton moved into the home of William Clarke in Grantham at the age of 12 so that he could attend the town's grammar school. There is a replica of his foster father's apothecary shop included in the exhibition, along with a cast of his sundial, an interactive display of the town during Newton's lifetime and his death mask, which was used to sculpt the marble likeness for his tomb in Westminster Abbey.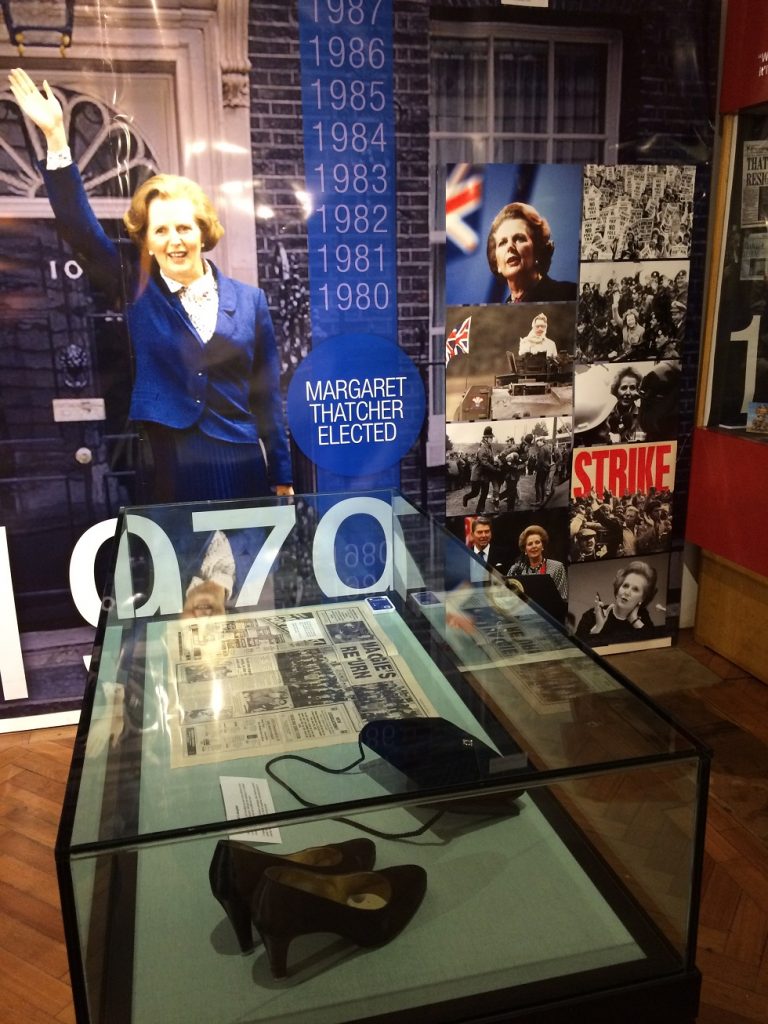 Thatcher's display has a late 1970's sitting room with a telly, running a continuous loop of her victory over Jim Callaghan and the Labour Party. Alongside is a timeline of her 'successes' and a display case holding her shoes and handbag. I wondered if in years to come someone would think to display Obama's toilet bag or Blair's shower cap in a museum. But then, perhaps someone is actually interested in such trivia.
The museum was threatened with closure by local council cuts and is now run mainly by volunteers. After an interesting hour mooching round the museum I headed to the small cafe at the front of the building, tempted by the coffee machine I'd spotted on my way in. Sadly though, it appeared to have been hit by the cuts too and the elderly volunteer waved a jar of instant at me asking if this would be OK. Nope, I don't think so. I opted for a tea instead, which duly arrived in a cardboard cup. I would have passed on that too had I realised…
While we we were waiting for the kettle to boil (a veritable lifetime!) the volunteer made small talk and suggested a pilgrimage to the home of Margaret Thatcher after my visit to the museum. A pilgrimage! I would much rather slit my own throat, and I told him I was much more interested in the architecture of the town and its links to Isaac Newton, (The rest of the sentence '…than some foul politician who spent most of her time in office dismantling the lives of those least able to defend themselves.' remained unspoken.) In spite of my obvious antipathy to Grantham's greatest leader, the staff were very helpful and informative about the museum and the town, which is situated on the route of the Great North Road. The hotel in which I'd just spent the previous night was apparently, a main stopover and had links to English royalty from days of yore, including Richard III and King John. So off I went to have a closer look and continue my tour of Grantham…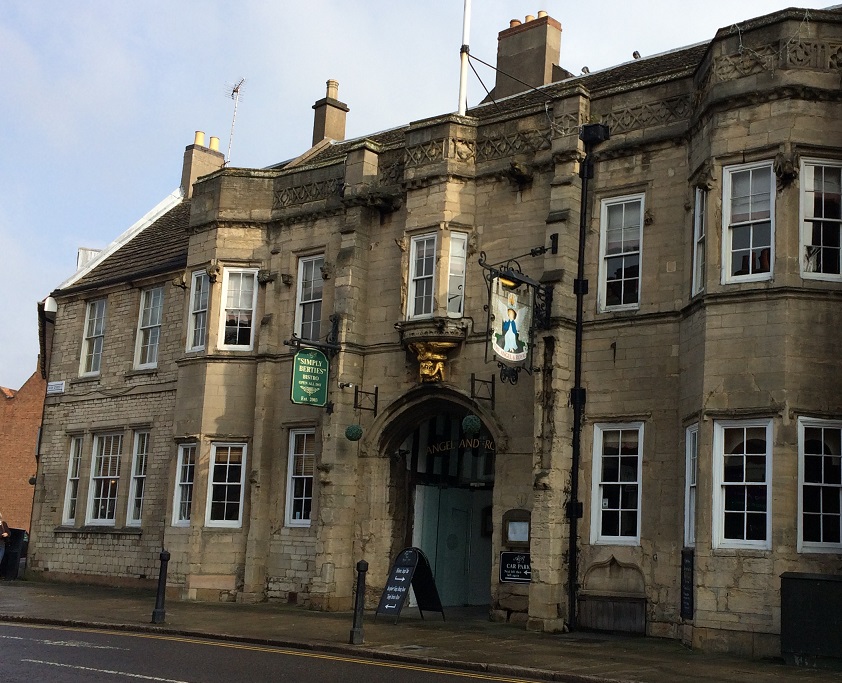 Grantham Museum is situated right beside the tourist and arts centre and admission is free. Check out their facebook page too.